4 DEGREES IN THE TREES- IWOM VS DEER SEASON COLD
December 17, 2020 
|
Product Reviews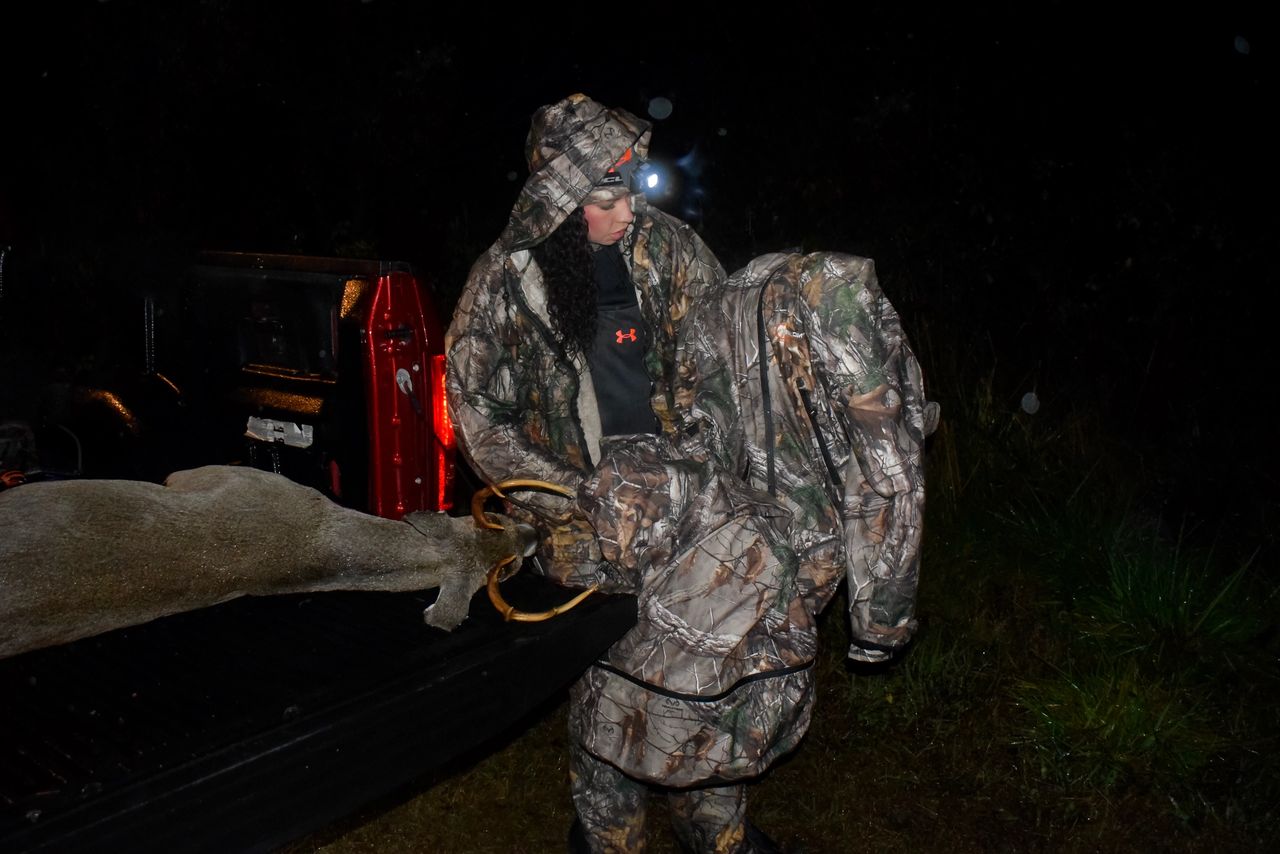 With only a few months a year available to hunt, I want to make the most of each one of them! This is why the Iwom Hunting System Is a must have in my closet.
Rewind to the 2017 deer season and you'll find me in tears as I left deer camp due to the cold. I live in the North Georgia area. Here we suffer through intense humidity, so bad you could pass out just standing outside on the wrong day. On the other hand, we don't have a ton of snow and cold. So when it gets that cold , us southern folk tend to be thrown off. I was in my deer stand in Alabama when the first snow came down, my fiance at work but not too far. Little did I know that would be my last weekend deer hunting. Soon came an unexpected winter, and it killed my hopes from there.
My mind was willing but my body not able.
With 4 degree weather, it was an hour or more that passed coming down from my tree stand. Once down, another 30 minutes or so to be able to head back to camp. All because I waited as long as I could, fighting the cold, but ultimately lost. With the Alabama season longer than most, I ended  my season nearly two months early because my body and cold gear couldn't beat the winter.  From that time, I set my sights to being ready for next season.
Here is where IWOM came in to save the day!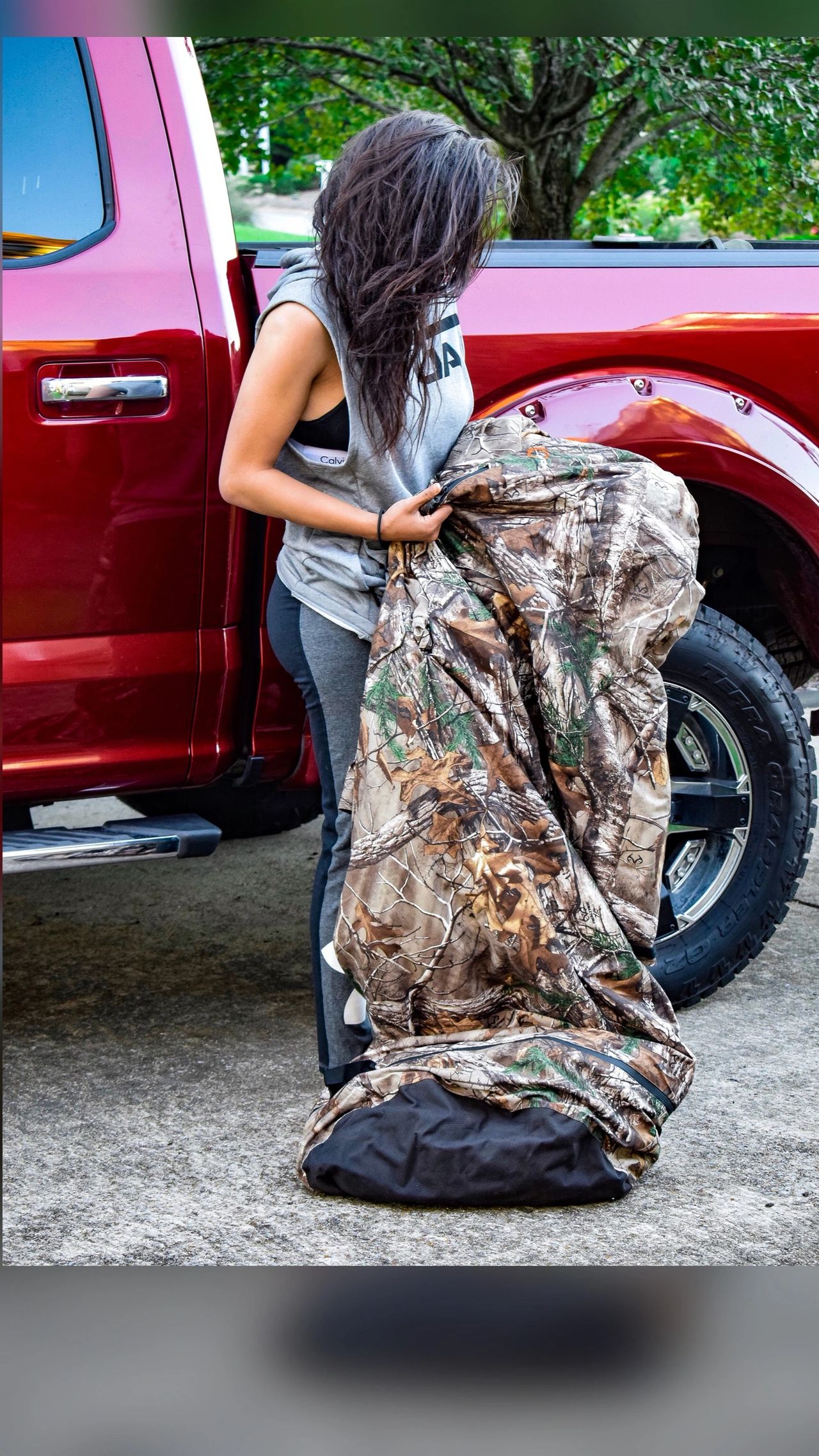 I was given the opportunity to try the system and give my honest review  last year. I am happy to say 2018 deer season was one to remember for me. Logging over 67 days hunting to be exact! I killed my first solo hunting buck and sat through rain, cold, even sleet! So I want to breakdown why this system is a must have to every hunter!
The day I killed my seasons quality buck, the cold was harsh and the rain unforgiving. My whole season was in. nut shell. As my son and I sat quietly  in our blind, he became tired. I luckily had my stadium IWOM suit with me! The ground was wet, the wind was strong but my son found comfort in the IWOM fleece ...and literally fell asleep. This was insane, something you might have had to see to believe. Even in these conditions, my comfort loving son had no thoughts of the environment , no cold, no wind! With my child warm and happy, time made no difference to me. Soon after he fell asleep, I sealed the deal on a rutting buck and thus ended my buck hunting in Georgia. Had my son not been content....I may have left early and missed this buck!
Why choose IWOM?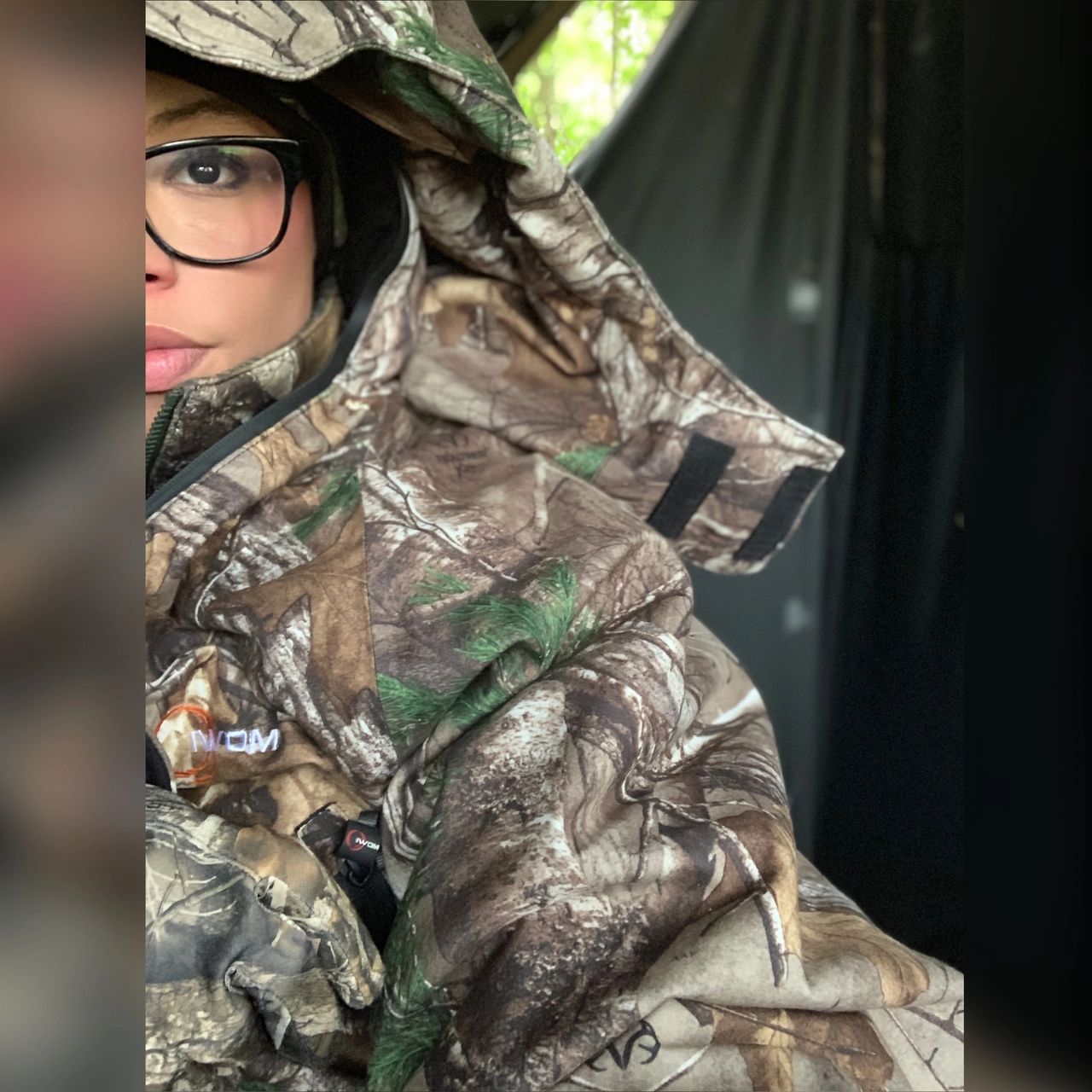 With various products that may be similar on the market, none truly compare to IWOM and here's why!
-3M Thinsulate technology ( 120g arms ,/ 150g body)
-Windproof Polyester brushed-tricot silent shell 
-40 degree temperature rated
-Tree Stand harness easy access.
-No need to unzip to use arms.
-Suitable for tree stands and ground blinds.
-Built in hand warmer, Face mask, Full coverage hood.
-WATERPROOF
-Multifunctional : With Feet outside of suit, or zipped inside.
Final thoughts
The IWOM system can be used by ANYONE, treestand, stalk , or ground hunter. The ultimate cold weather gear, every cold weather wear piece in one!  I choose to zip the bottom half , insulting my feet, because I am vulnerable here. 
This season I was actually hunting barefoot in my suit! Not that I had to because this part of the system is made to wipe clean on the inside since boots are muddy usually. I never once worried about the wind or rain and IWOM proved that I was right by having me covered through it all! With two kids and entering my 12th year of college in nursing, my budget is tight!! I no longer look to buy cold weather gear ( which is costly) because I know I can slide on my Iwom suit and be warm and dry in all conditions.
With multiple seasons behind me, my IWOM suit still looks new!! Why is that so big of a deal? Because Bianca will find the one briar patch in the woods, and go right though it! I have no mercy on my gear and I'm happy to say that IWOM proved stronger than my brutal nature! When asked what's my #1 closet piece I COULD NOT LIVE WITHOUT, I answer with IWOM.
Read more on Bianca's Blog